Joint Filler (Compound)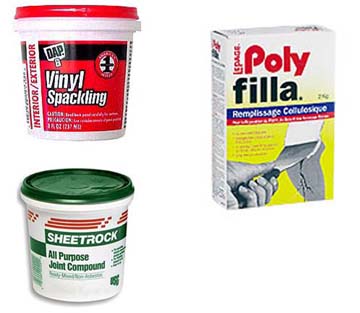 Your choice of filler to repair minor surface defects is very important. Names like "Spackle®" and "PolyFilla®" are highly recognizable, but in my experience they are not the best products for beginners, especially when filling minor surface imperfections. They should only be used in very specific circumstances where ordinary drywall joint compound is not acceptable.
Ordinary drywall filler (joint compound), as pictured above, is far superior for most general repairs. There are hundreds of manufacturers of such compound, and it is readily available pre-mixed.
Copyright ©2011 by Nathan Harms
This material is copyright and may not be reproduced elsewhere in any manner whatsoever, whether on the Internet, in print or otherwise.