A tidy work space
There's an old saying that you can tell a lot about a tradesman by the way he keeps his tools. While there may be limits to how true this saying is, I think it is absolutely true that a tidy work space contributes to efficiency... and it demonstrates the seriousness with which a tradesman approaches his work.
Over the years, I have seen many very messy tradesmen's vehicles, often painters' vans and trucks.
When your painter's work space looks like the photos below, what are your expectations of the workmanship you will see?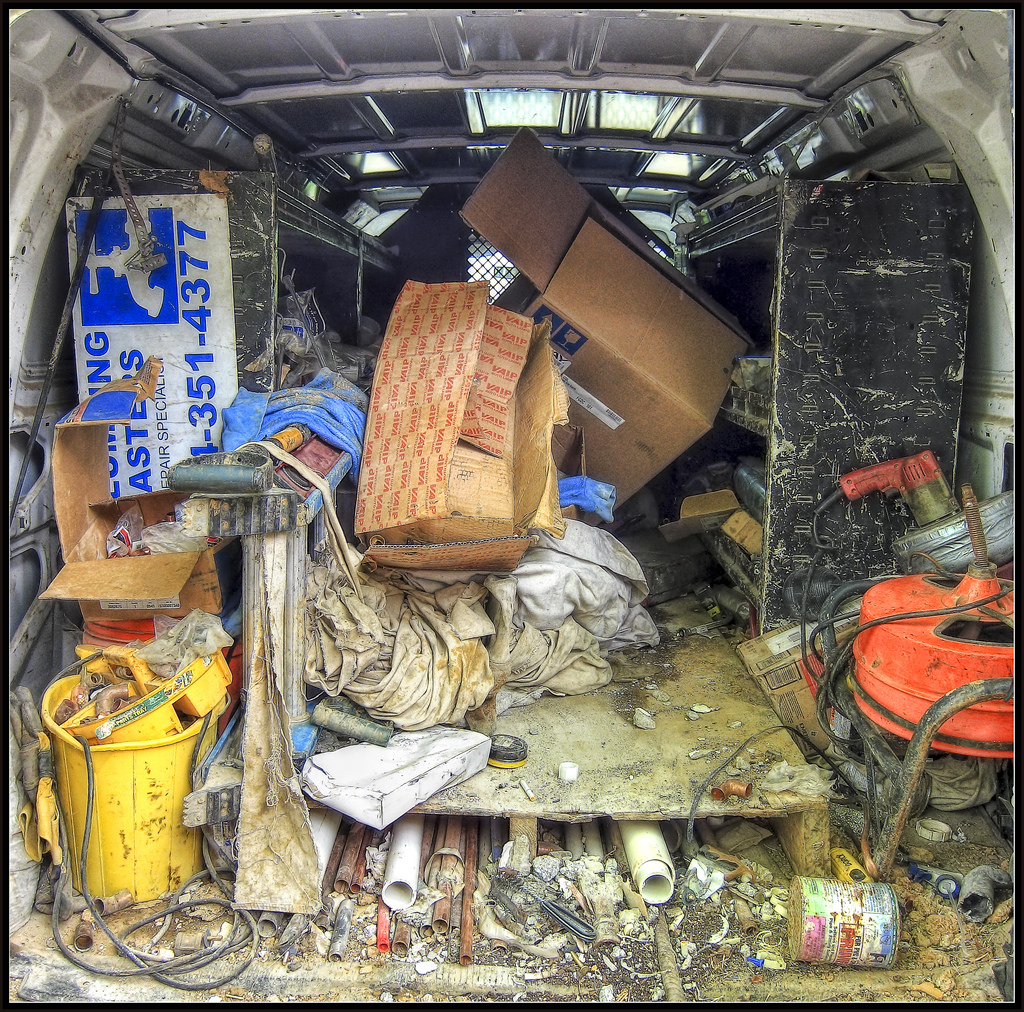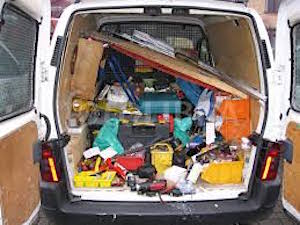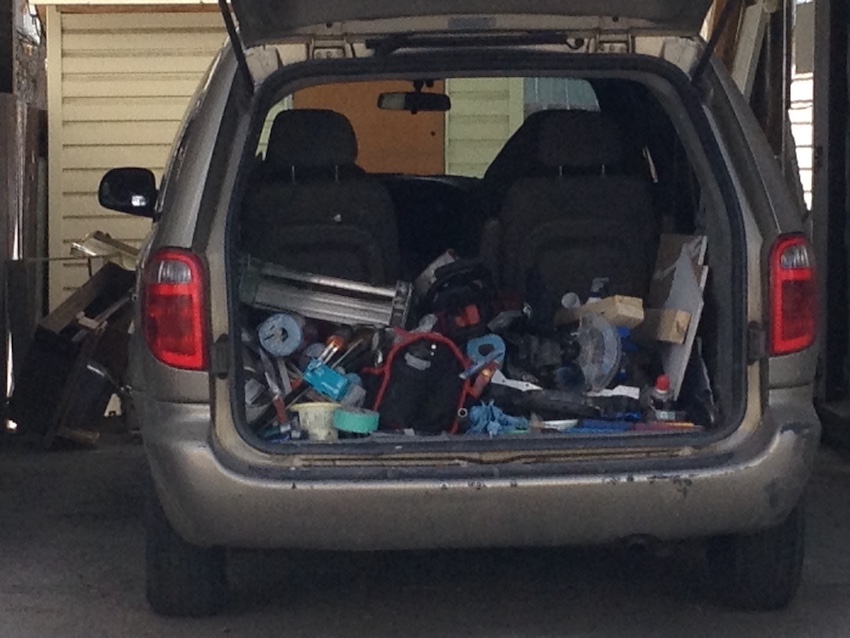 121 Morin Maze, Edmonton, Alberta, Canada T6K 1V1